In this weekend's blog, we'll talk about one of India's oldest music labels, youngest movie studio, and one of the country's most popular content producers, Saregama India Ltd., which owns the largest music archives in India and one of the largest in the world. Already started feeling the beat?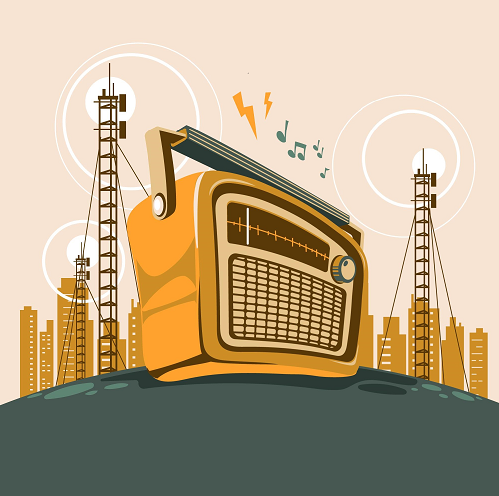 The Story
A few years back, the company was struggling to sell CDs and was forced to close its chain of stores, including the largest one at the heart of Kolkata, the Park Street Area, which had become a landmark within a few years of opening.
The Music World chain was closed in the summers of 2013 after 16 years of operation because the music retailing business was not able to cope with digital delivery channels and piracy.
However, Saregama, or the former His Master's Voice and Gramophone Co. of India, still had a massive archive of recordings stored in its factory on Jessore Road on the outskirts of Kolkata.
For over a century, Saregama India Ltd. which is a subsidiary of the RP Sanjiv Goenka Group has been a rich treasure house of music and home entertainment. Since the first recording in India in 1902, the company has been associated with the development of Indian music.
The company owns the most intellectual property (IP) rights to songs, film dialogues, and background scores. The company has a strong presence in licensing and has expanded into other areas of entertainment such as publishing, retail, film production, and digital content.
It sells music storage devices such as Carvaan (a digital audio player), music cards, audio compact discs, and digital versatile discs, as well as music rights. It also produces and sells/telecasts/broadcasts films and TV serials, pre-recorded programs, and deals in film rights.
The Business of Saregama
The company primarily operates in three business verticals: music, TV serials and films, and publications.
In more than 18 languages, Saregama has the most diverse catalog, including film and non-film songs, devotional music, classical, ghazals, folk, and indie-pop.
The company owns IP rights to over 1.30 lakh songs, 6,000+ hours of television serials, and 59+ movies. It has the best Indian music distribution network in India and worldwide, with over 29,000 retailers.
Saregama's Carvaan, a digital audio player, aims to provide entertaining content for people of all ages.
The company uses its media presence, including digital media, to reach out to current and prospective audiences in a fun and engaging way. Under the banner of Yoodlee Films, the company creates award-winning thematic films primarily for digital audiences.
Back with a bang moment!
This was around the beginning of 2018 when I first got my eyes on the retro-looking Saregama Carvaan portable digital music player, quite a few months after its launch in 2017, I thought, this is something my maternal grandfather would really love to have. Uninterrupted old classic music with no advertisements. When I decided to order the product, I came to know it was the hottest selling gift item and I had to wait. But ultimately it was worth waiting.
So basically Saregama used a niche marketing strategy to market its product. Let's try to understand exactly what it is. Niche marketing is a marketing strategy that focuses on a unique target market. Instead of marketing to everyone who could benefit from a product or service, this strategy focuses exclusively on one group—a niche market—or demographic of potential customers who would most benefit from the offerings.
Things which worked well for the Company for their successful product "Carvaan".
A product backed by extensive consumer research
The first step in identifying a great product is determining whether there is a market need for it. While many millennials have accepted Gaana, Saavn, and Youtube for their music needs, people over 40 are still struggling to adapt to the new technological changes in the way music that they grew up listening to is now being accessed.
Right Target Audience and segmentation
The product "Carvaan" is aimed at people over the age of 40. It's for people who enjoy music but find it difficult to download their favorite songs. The plan was simple: fill the device with songs that people in their 40s and 50s want to hear.
Saregama, the music industry's big daddy before the digital age and piracy hit the Indian music industry, obtained consumption data from 134 partners, including Youtube, Saavn, Gaana, and the lines. It analyzed over 1.1 billion consumption points to create a catalog of 5000 timeless songs.
Positioning of the Product
Saregama Carvaan is marketed as a gifting item. As previously stated, the buyer and the user are two distinct segments for Saregama Carvaan. With a price tag of Rs. 6000, middle-class parents in India to purchase this device would have been difficult.
Saregama's decision to position it as a gift item was the final nail in the coffin. The product was created for someone else, but it needed to speak with someone who would buy it. Saregama couldn't ignore millennials' growing purchasing power and disposable income. People between the ages of 20 and 35 are frequently at a loss for what to give their parents or grandparents. As families become nuclear and millennials begin to live away from their parents, the desire to give or do something special and personal for them grows. As a result, Amazon became a key distribution route for Saregama Carvaan, and it swiftly rose to the top of Amazon's best-selling products.
Financials
Saregama's revenue has grown by 102% between FY17 and FY21 – from 219 Cr. to 442 Cr. Net Profit has grown by a whopping 1156% from 9 Cr. to 113 Cr. The growth has been so remarkable that the company's share price has grown by 654% from the last year.
The Road Ahead
Licensing revenue increased by 20% YoY (on an adjusted basis) in FY21. The management reiterated its guidance for 22-25% growth in licensing revenue (B2B), which will be aided by new content acquisition. They also stated that they hope to capture 20-25% of the new music market. Monetization of existing IPs via digital platforms and new music acquisition will aid growth in B2B (licensing) music sales. Minimal marketing spends have benefited the company's margins, and the company has forecasted low marketing expenses for the next few quarters.
Revenue growth in film and television was aided by strong traction in inventory monetization on both TV and YouTube. The management anticipates that Yoodlee films will generate 100 crores in revenue within three to five years.
The monetization push driven by digital consumption via streaming and social media platforms, combined with consistent cost discipline, has been really quite surprising. A key metric will be the acquisition and monetization of new music, as well as the pull of older content. The management is also keeping an eye on the strategy for converting Caravan into a platform and monetizing it in the coming months.
That's all from our end folks! We hope you liked our weekend read. Stay tuned for the next blog and keep watching this space for our midweek and weekend editions of 'Trending Stocks". And, if you loved the way we represented Saregama's story, show us some love by sharing it with your friends and family. Until then, take care and happy investing!